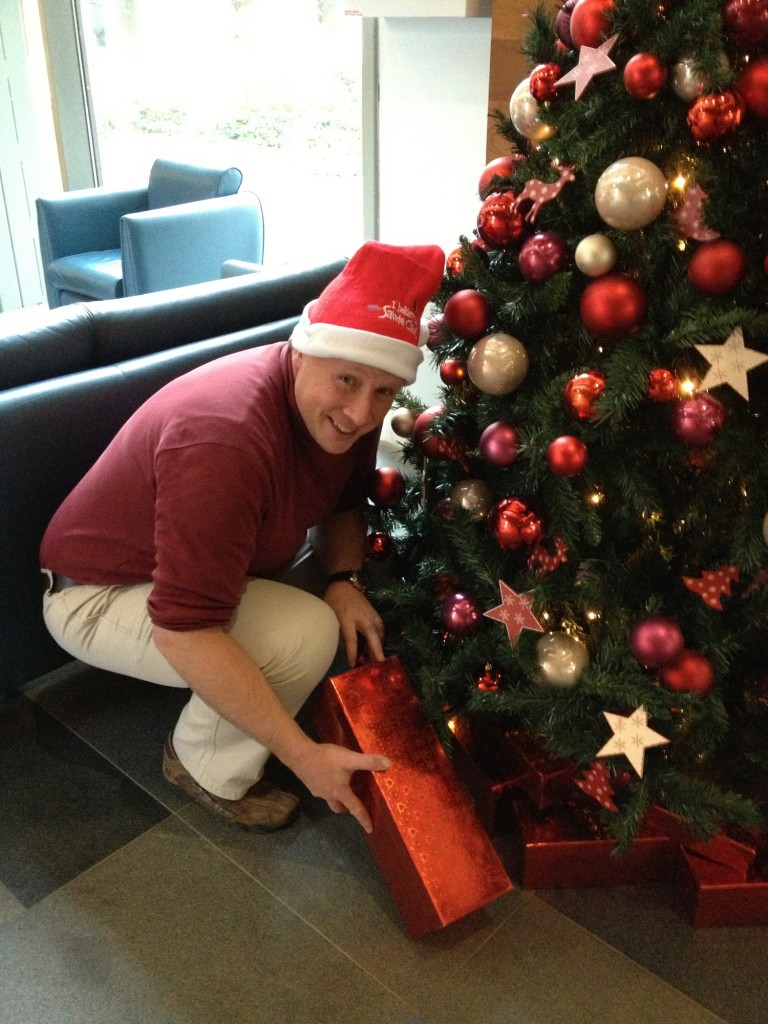 This could be a great end of term activity! (Quotes below from Raspberry Pi):
"Kids: we're giving away 2000 Pi kits for your class, or for your home projects!"
"You met Lance Howarth, the CEO of the Raspberry Pi Foundation (this means he heads up our charitable giving), when he joined us earlier in the autumn. Today Lance has some news for you – and a very silly hat.
He's leaving presents under the tree, not stealing them. Honest.
Lance says: "Ho Ho Ho!"
"Here at Pi Towers we are getting into the festive spirit, and we've been thinking how best to pay back the goodwill our community has shown us over the last year. So, in support of 'Hour of Code'  as part of Computer Science Education week, we got together with our friends from Google and we are going to give away Pi's for Christmas. That's right: we're giving away up to 2000 Google Raspberry Pi's to anyone under the age of 18 in the United Kingdom. "
Raspberry Pi Competition
There are two ways to enter the competitions, do an hour of code between now and the end of term to win 20 Raspberry Pis for your school or design a poster outlining your Raspberry Pi project and you may win one to carry out your own project!
For this and more information see https://www.raspberrypi.org/archives/5432
An opportunity not to be missed!